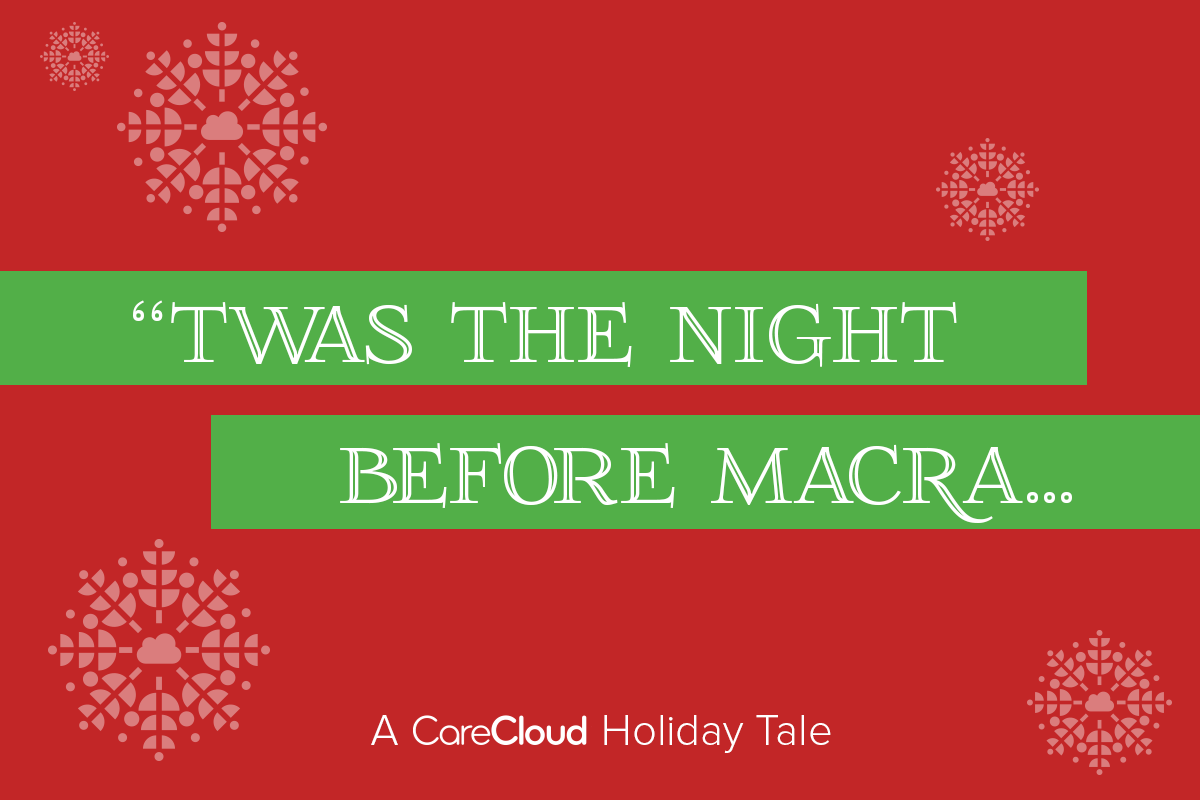 By Denny Flint, Director of Operations, Peak MSO
Twas the night before MACRA,
when all through the towns
Not a practice preparing, apathy knew no bounds;
Resolve was hung up by the, "We who don't care,"
In hopes that more delays, soon would be there.
The providers were nestled all snug in their beds,
While visions of Medicare penalties danced in their heads;
Mama manager in her kerchief, coders and billers in their caps;
Had just settled their brains, that this would all be dumped in their laps.
When out of the blue, there arose such a clatter,
The administrator exclaimed,
Embrace the awareness. Fly like a flash.
Tear open those EHRs and report in a dash!"
The moon on the breast of the newly steadfast
Gave the luster of mid-day to MACRA's cold blast,
When, what to their wondering eyes should appear,
But an organized team with 8 pros near and dear.
With a little old consultant, so lively and quick,
They knew in a moment, it must be St. Slick.
More rapid than eagles, his coursers they came,
And he whistled, and shouted, and called them by name:
"Now! Quality, now! CPIA, now! Cost and Advancing,
On! Care Information, on! Budget, on! Reporting, IT and Communication;
"To the top of the hospital, to the top of the hall,
Now report away, report away, report away all!"
As dry leaves that before the wild hurricane fly,
When they meet with an obstacle, mount to the sky;
So up to the task the team they flew,
Armed with collecting data and reporting – and St. Slick too:
And then in a twinkling, I wrote this poem as a goof
Despite rap songs and jokes, the docs are still a little MACRA aloof.
RAC audits, Meaningful Use, ICD-10, all these changes are tough.
Now the government is saying, "Turn your head and cough."
St. Slick was dressed all in pinstripes, from his head to his foot,
That his tie was coordinated, really is moot;
Ok…it's a stretch, to carry that rhyme,
But like MACRA, this poem was procrastinated and there wasn't much time!
A bundle of plans for the MACRA attack
St. Slick worked hard for the practice, he had the doctors back;
His eyes how they twinkled, his dimples how merry
The doctors finally were listening. MACRA's tune they would carry.
Their EHR companies collected data, they went straight to work
They reported chronic diseases, a special coder's perk;
The reporting year went smoothly, the staff informed and steady
As January 2017 drew near, everybody was ready.
St. Slick sprang to his rental car, to his team gave a whistle
And away they all flew like the down of a thistle;
And to all the social media readers he exclaimed, ere he drove out of sight,
"Happy Holidays to all, keep up the good MACRA fight!"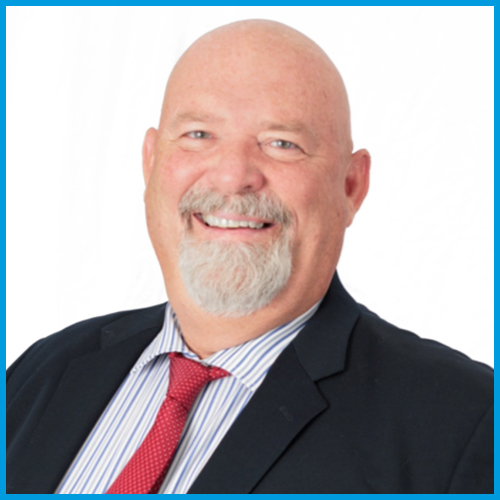 Denny is an award-winning, nationally known speaker, consultant and educator bringing his expertise "to make the complex, simple," with over 20 years of experience leading physician practices, management service organizations, and healthcare consulting groups. He is also the author/co-author of numerous practice management books and a certified professional coder. Recently Denny released a webinar 'Holy MACRA-Now What?' to prepare medical groups for the new value-based world – where success hinges on the ability to collect and measure data.