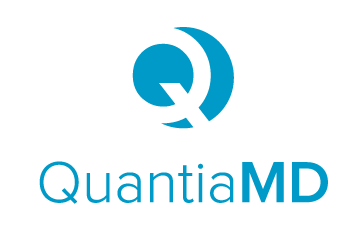 At CareCloud, we couldn't be happier about our recent partnership with QuantiaMD, the largest physician community and collaboration platform online.
So we asked Gregory Shenk, Vice President of Member Marketing at QuantiaMD, five questions to learn more about QuantiaMD and how this truly unique partnership could help doctors. Read his answers below.
What is QuantiaMD?
QuantiaMD's social learning and collaboration platform is modernizing how physicians work together and interact with the major participants in healthcare, including payers, hospitals, accountable care organizations and life sciences. Within the QuantiaMD community, physicians learn from national experts, share real-life experiences from clinical practices, and engage directly with healthcare institutions to meet a variety of objectives that reduce costs and improve the quality of care.
How is it different from other online medical communities?
QuantiaMD provides physicians with a vibrant clinical exchange. Over 500 national experts present short, interactive segments on a variety of clinical and practice topics in a way that makes learning engaging and fun. We also employ social technologies that allow physicians to ask each other questions and gather feedback from experts. Finally, we have a robust technology platform that is fully mobile to meet the needs of today's busy physicians.
How do you engage physicians that join QuantiaMD?
QuantiaMD utilizes social technologies, engagement science and game mechanics to build relationships with physicians. A recent QuantiaMD series on reducing readmissions provides a great example of our unparalleled physician activity. More than 40,000 physicians viewed and discussed these presentations – a number larger than any major keynote speech or even the attendance at a major medical conference.
The average active member spends 45 minutes per week on QuantiaMD. Moreover, the April, 2012 Manhattan Research Taking the Pulse® survey found that 28% of physicians reported visiting QuantiaMD in the past three months.
What are the benefits for physicians?
Today's physicians are being squeezed to see more patients and deliver better outcomes at lower cost, all while struggling to keep up with advancing clinical evidence, new technologies, changing business needs, and complicated reforms. Our members stay ahead by participating in short expert presentations, asking each other questions, and discussing how to use what they learn within their practice. Not only does QuantiaMD provide a forum for collaboration between colleagues and experts across the country, but it allows for major healthcare stakeholders to engage physicians in fast, high-quality interactions that drive education and positively impact clinical behavior.
What does a partnership like the one between QuantiaMD and CareCloud mean for healthcare?
By leveraging QuantiaMD's platform, CareCloud will be able to build relationships with physicians and share best practices on issues ranging from innovative processes, tactics and technologies, to navigating new government reimbursement mandates. We can drive a dialogue on QuantiaMD that leads to real change in how physicians operate their practices. Through the partnership, we will truly be able to deliver on medical-group needs, helping them to achieve greater efficiency and profitability.
[do action="separators"/]
Click here to learn more about CareCloud's partnership with QuantiaMD!